"Little" guy is now 9 months old! I can't believe he has been "here" as long as he was in my tummy! It sure has gone a lot faster on the flip side! "Little" guy isn't so little! He is 30.5" and weighs 23 pounds! I keep getting told that he is going to be a football player, but both his older sisters were about that big, and they haven't taken on a football player look! Although S was quite excited that she was the 2nd tallest in her class picture! "Little" guy loves to blow raspberries, loves to eat (ya think?), and is starting to get ready to crawl. He recently has started to roll over (Hey! Its hard getting that big body all the way over!) and the last few nights in bed he has rolled to his tummy...and then gotten stuck....and cried out for help! While it was cute the first few time, it is time to learn how to get back over! He likes to chatter "Da-da-da-da" but when he is mad or in a pickle its, "MAAAAAAAAA!!!!!". Yeah, he knows who comes to the rescue in the middle of the night ;c)
I have recently been redecorating my family room. I have a vintage beach look and wanted some vintage beach pictures of the kids to put up next to some framed Aloha shirts. It is kind of hard to do vintage beach in 1-New Mexico in 2-the middle of winter...so I make did with what I had.... When "little" guy was born I bought him some really cute surf outfits for this coming summer on clearance. He is NOW wearing the 18 month size I thought would work for his 1 year b-day... And, as you can imagine, it is a little too cold for beach ware. So, at least I will have these pictures of the cute clothes, even if he might not get to wear them this summer!!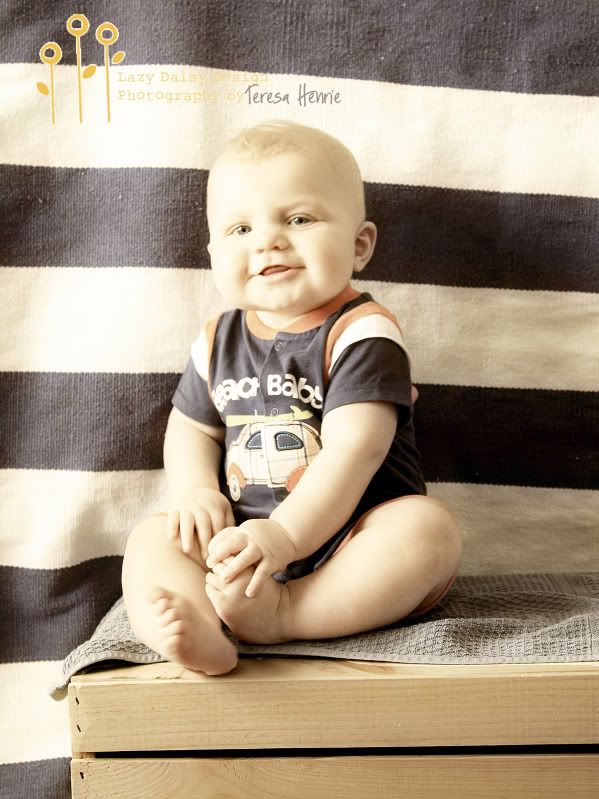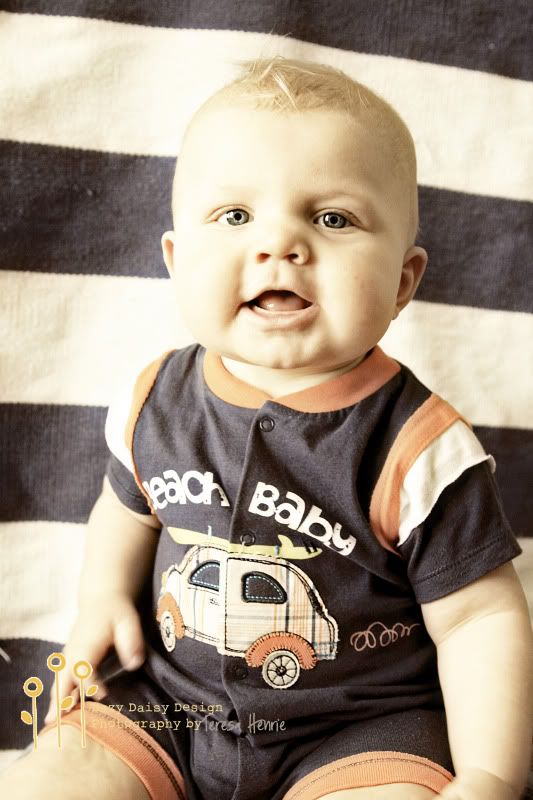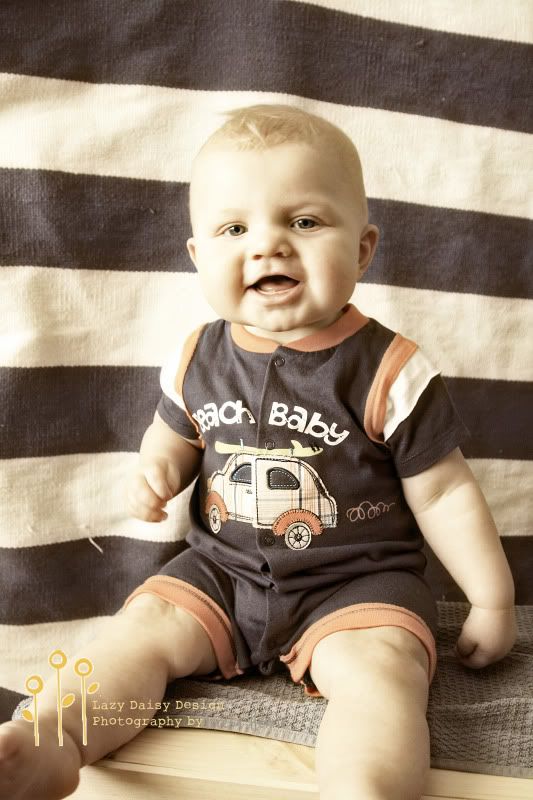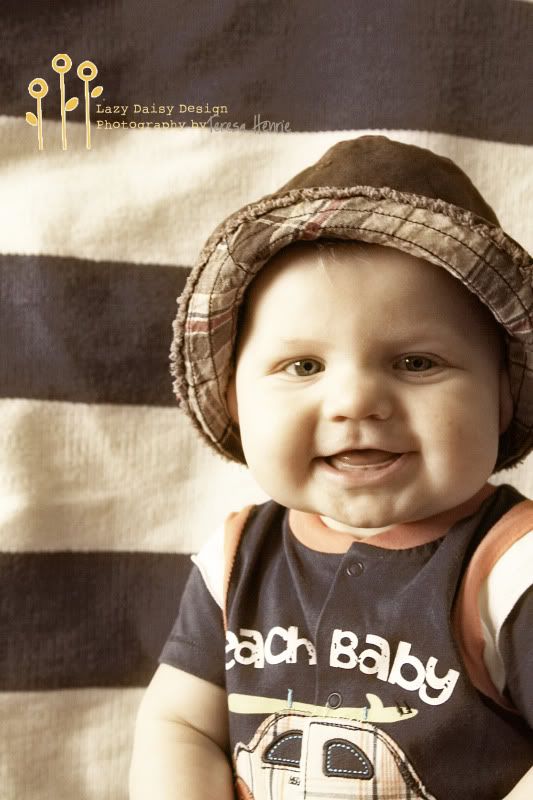 This adorable hat was given to little guy when he was born. I kept checking to see if it fit...and last time I checked it was still waaaaaay to big. As I was swapping out his clothes the other day I tried it on, and its almost too small!!!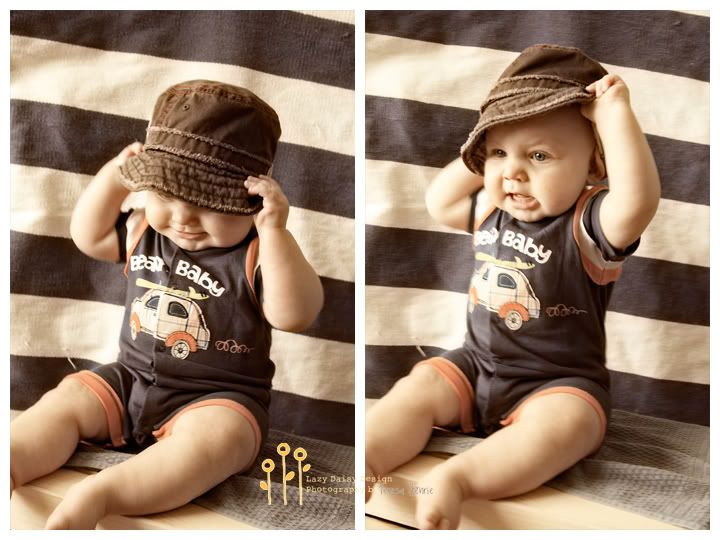 Just as well, I don't think he would keep it on anyways!