If you are looking for Fall/Christmas mini sessions please click
here.
It has probably become apparent to anyone who keeps up with this blog, that I have a certain orchard that has become a favorite location of mine....especially when photographing my kids. My rationing on the subject is due to the fact that I am kind of drawn to green, luscious, and alive. New Mexico is more brown, spiky, and dirt. I had been toying with the idea of this back to school shoot for my girls, but I was waiting till my apple orchard had some juicy red apples. I was there last month with a family and we were met with many baby apples getting ready to ripen. I would guess mid-September to late September would be perfect. So, it came as a complete shock, when driving my daughter to preschool, to find apples littering the sidewalk in front of a house. I thought I still had a few more weeks!?! I rushed down to my orchard later that day to find EVERY. SINGLE. LAST. APPLE. GONE. Not even a few left on the ground. Not even any trace that they had ever even been there! Luckily, I had recently seen a back to school shoot on my friend Kellee Smith's blog and so I just took some of her ideas and tweaked them a bit and....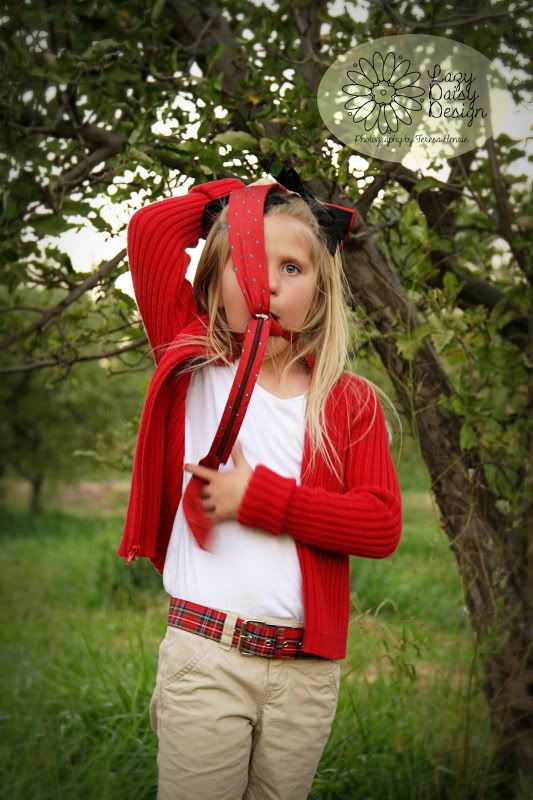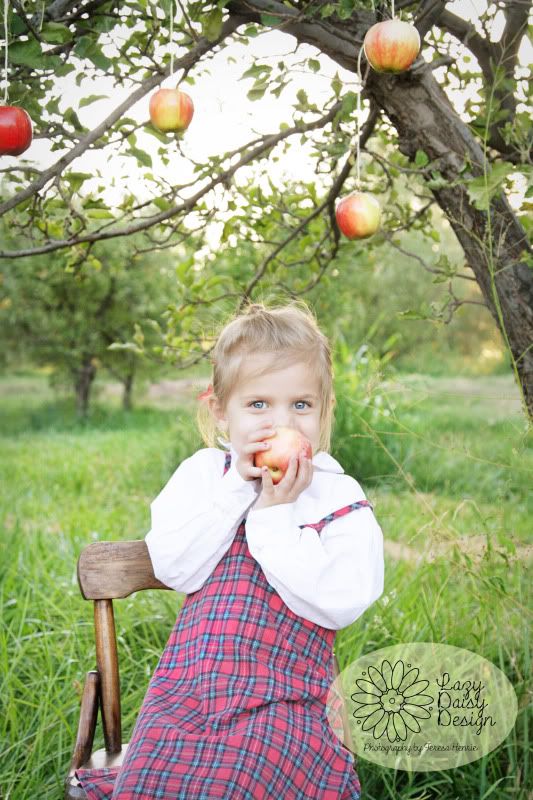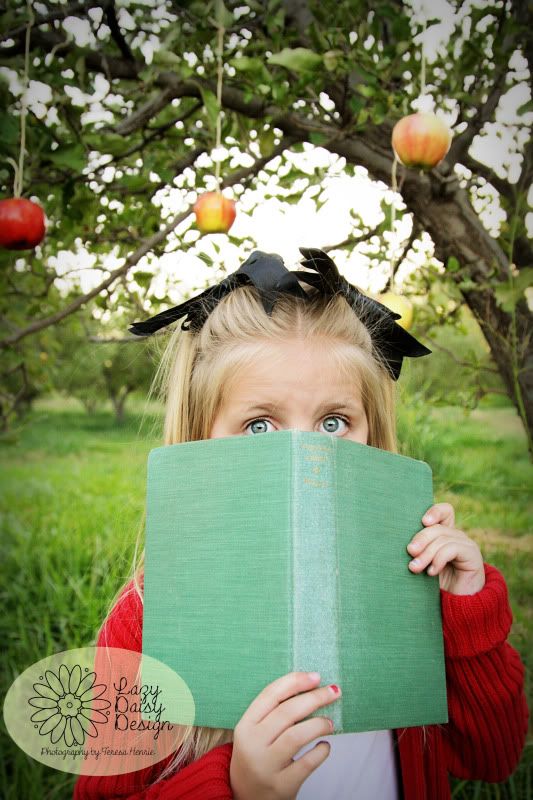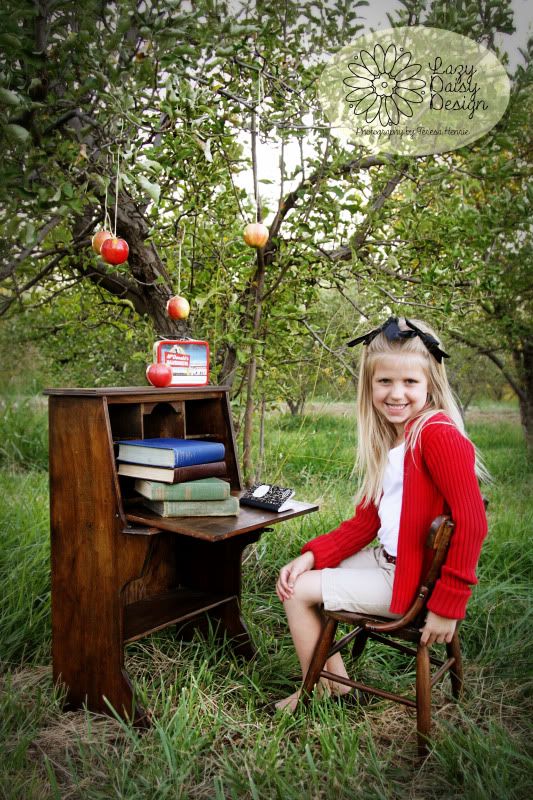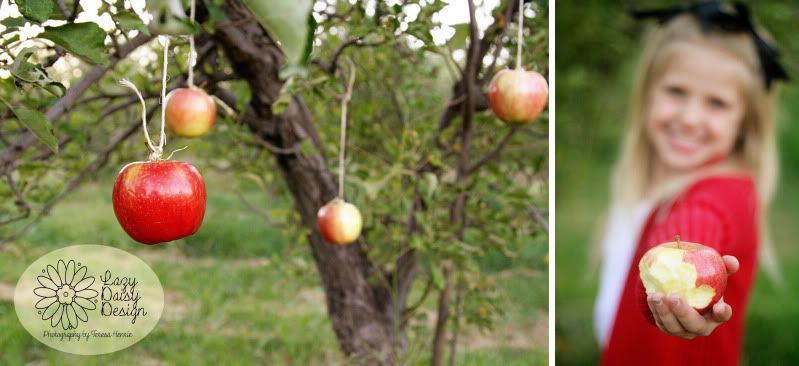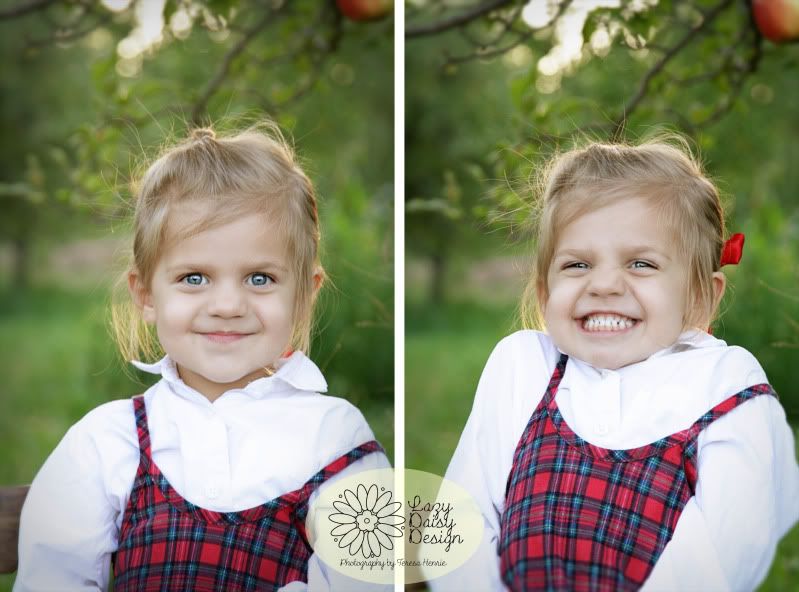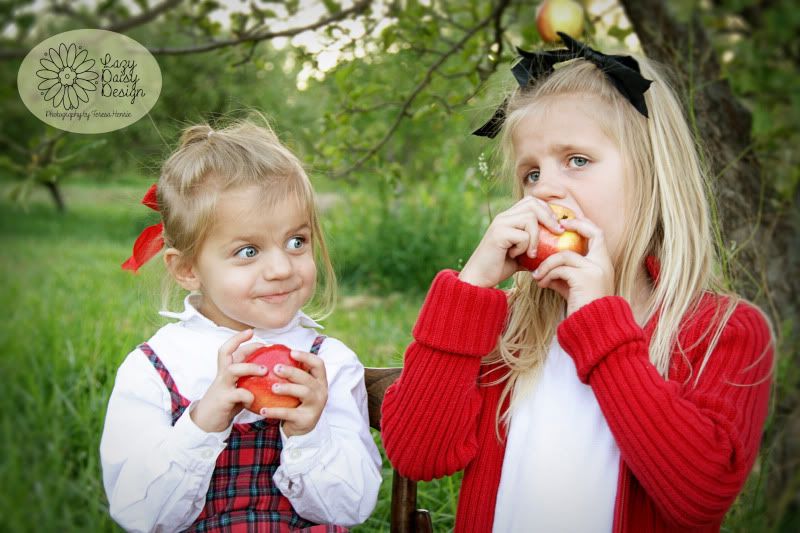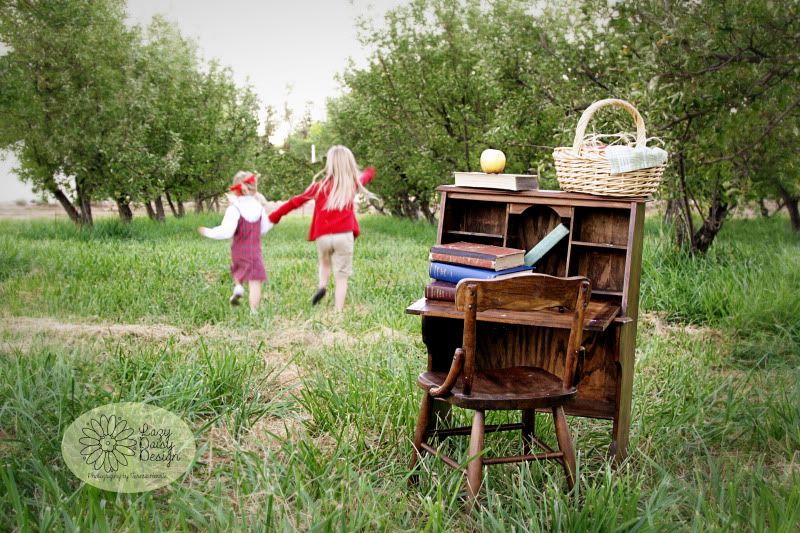 I am a total Spring-Summer girl at heart. I love bare feet, warm summer nights, the beach, sand, ponytails... so I am having a hard time coming to grips with the fact that it is almost over. The kids are out enjoying the last minutes of dusk playing in the yard...(sigh)....